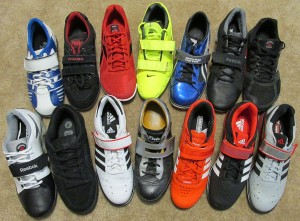 In relation to my post Putting on my dancing shoes about Oly shoes (slang for weight lifting shoes) I found this great little article on AllAroundJoe.
The article is about the origin, function and use of Oly shoes and is a must read for most trainees. Read it.
Short recap:
The heel design of a weightlifting shoe accomplish three distinct things; stability, power transfer and shoulder control.
But read it. It'll take you five minutes tops.
Find the original article here.